What I have liked best about working with Piney Technical has been their commitment to getting to know our company and our staffing needs.  I can trust that when I am sent a candidate from Jana that it is someone she truly feels would be a great fit for our team from both a technical and personal perspective.  I don't ever feel pressured by Jana to make a hurried hiring decision and she is also always very respectful of our decisions.  I have had nothing but a positive experience in working with Piney Technical and would definitely recommend their services to other employers!
I have partnered with Jennifer Bergmann of Piney Technical Services for several years now.  She does a great job of putting forward only high quality candidates, many of which have ended up becoming full-time hires at Corbion.  Jennifer in particular has a great way with people and Piney Technical Services is a very professional organization to work with.  I would whole-heartedly recommend both Jennifer and Piney as a partner for filling vacancies.  They have certainly contributed to our success at Corbion and I have every reason to believe they can do the same for other organizations as well.
I would say that my favorite part about working with Piney was the attentiveness that you approached me with in regard to my situation, both in the process of actually finding me a position that suited me and during the six month period that I worked at Trinity prior to my conversion to their payroll.  You actually took into account what my background and experience was before selecting a potential position for me, one that you thought would actually be suitable, and whenever I had questions or concerns once I was there you always took the time to address them and try to find a solution.  So that I would say was my favorite part of working with Piney, and I appreciated it very much.
We have worked with Jennifer and Piney Technical Services for many years and she has placed multiple employees in our lab.  Jennifer has always asked questions and listened to understand our business and needs.  As a result she has been able to place the type of person we are requiring within a short time frame while also saving us training time by sourcing qualified new employees.  Additionally there is always a follow up visit once an employee is placed to confirm our needs are being met.
I wanted to send out a special thank you to Jennifer Bergmann at Piney Technical Services.  Jennifer did a fantastic job over the past several weeks working with me to help secure an awesome opportunity with Ventura Foods, kept me informed at all times and built a foundation that fostered into a friendship.

I definitely would recommend  Jennifer as an excellent resource to anyone that is searching for a new opportunity.
Jennifer Bergmann did a great job to help me find an awesome opportunity, she kept me informed on what was going on and provided details about the company and individuals I would be interviewing with to assist with my research and preparation.
She was able to negotiate with the company to ensure I received a good offer
I've worked with other recruiters in the past and Jennifer definitely stood out as the best
Specifically positioned to help you get the Staff you need Right Now and for The Future.  Our specialized team has over 15 years of experience in Recruiting, Interviewing,  Screening and Activating the Staff you need to meet your business goals.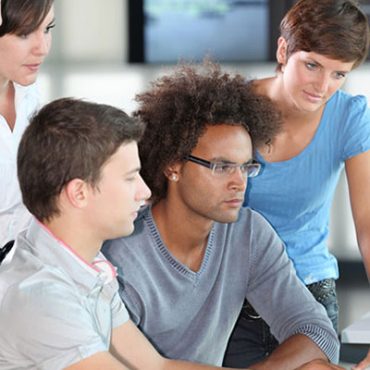 Your scientific, engineering and technical professional staffing partner.  Whether you need staff for:
• Regular Full Time Direct Hire
• Temporary to fill a specific need
• Temporary to "Try before you Buy"
ABOUT US
Our Mission is to help your company succeed!
We provide Educational and Employment Verifications on all candidates submitted to you. We also provide Drug Screening and Background Checks as required by your specific industry.
Just as you check the quality of your products, we check to quality of our service, before during and after you hire from us.
Once a candidate has started with your organization, we monitor the placement to ensure satisfaction.